NextGen
 Ministry at River's Edge
The NextGen Ministry at River's Edge is about partnering with parents and their children to build faith and character in this generation. 
The Kids & Youth Ministries take place in the River's Edge Daycare. The Daycare is connected to a separate building that can be accessed from inside the church. During the week our Daycare serves the community with a childcare permit of 74 Children for infants, toddlers and preschoolers.
Kids Connection: Birth to Grade 4
At River's Edge, we believe the Bible should never be boring, worship can be really fun and good leaders always care. The focus is on our small 
and large group environments. We want kids to see how God's word fits into their lives, to learn how to talk to Him, and to build friendships that will last. That's why it's important to make sure your child connects with the same friends, same leaders, and at the same hour every Sunday.
Fifth and Sixth Graders are preteens and are at an age where they need to be challenged to live out and share their faith with confidence in knowing what they believe and why they believe it. The preteen years are exciting and demanding as children begin to develop their self-identity and chart their course down the road of life. That's why at River's Edge our Route 56 Ministry is designed to bridge the gap between Kids Connection and Uprising.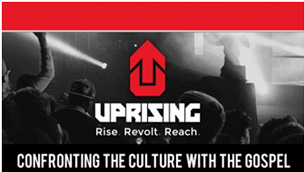 Uprising: Students Ages 12-17
We are committed to making sure that the Youth at River's Edge know that they matter and will provide them with a place where they are welcomed, heard and accepted into a spiritual family that will not judge them. We want to respond to the social and spiritual needs of our youth by providing fun programs, activities, and events that will allow them to express their faith through their own words and actions. Uprising Youth meet on Sundays at 10:30am in the Youth Room in the Annex basement, which is the River's Edge Daycare during the week.
We have compulsory police checks and training for all our volunteers. P
lan To Protect is our certified training and verification program that is implemented at River's Edge. All our Volunteers have had their police checks and mandatory 6 month waiting period and have been trained to ensure your children are safe and taught at the highest standards.
Baby & Child Dedications
This ceremony is about followers of Jesus publicly dedicating both their child and their parenting to God in community. It also allows us to reflect and communicate one of the most precious things about Jesus – his love and affection for our little ones. If you would like to dedicate your baby or child please Contact Us.